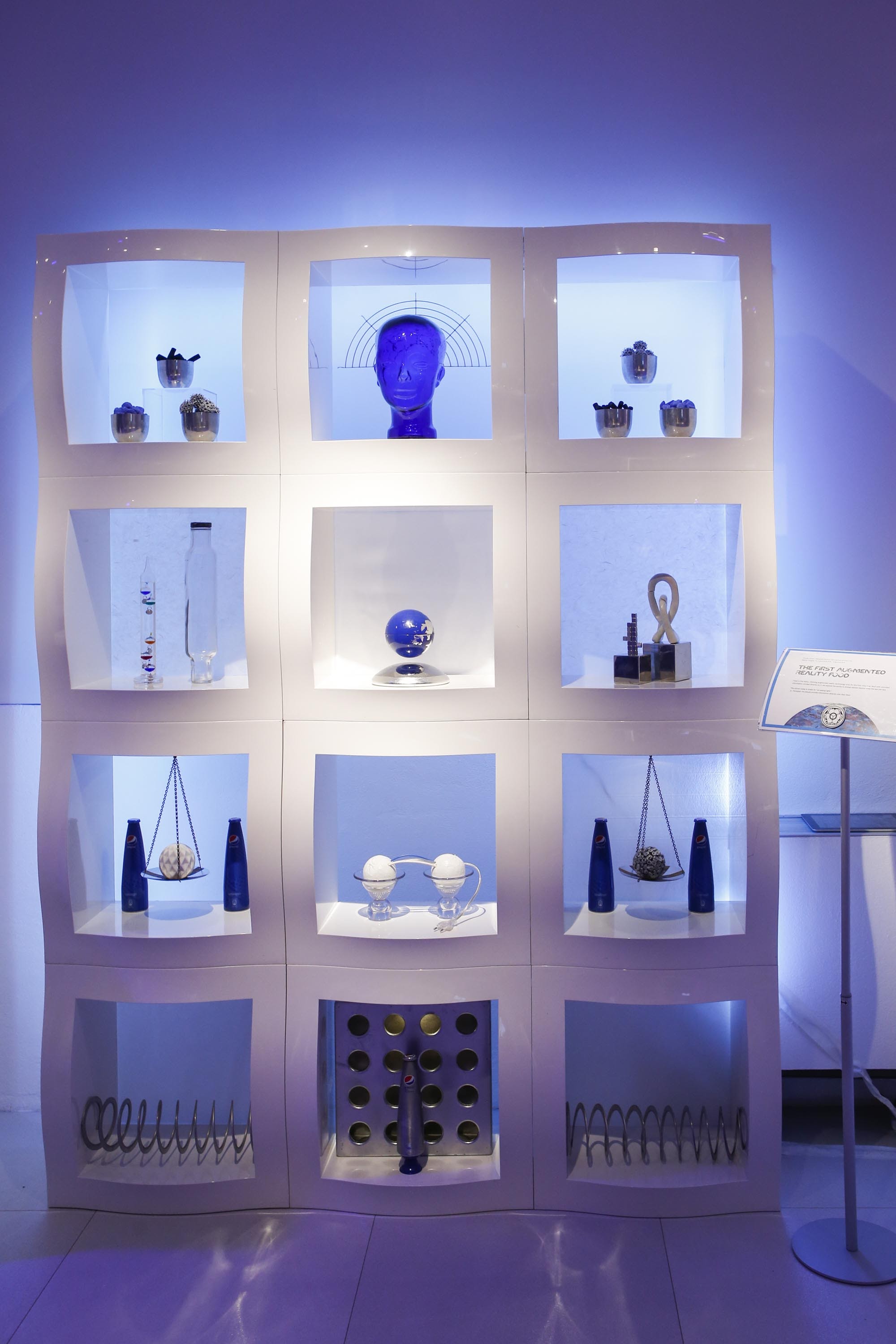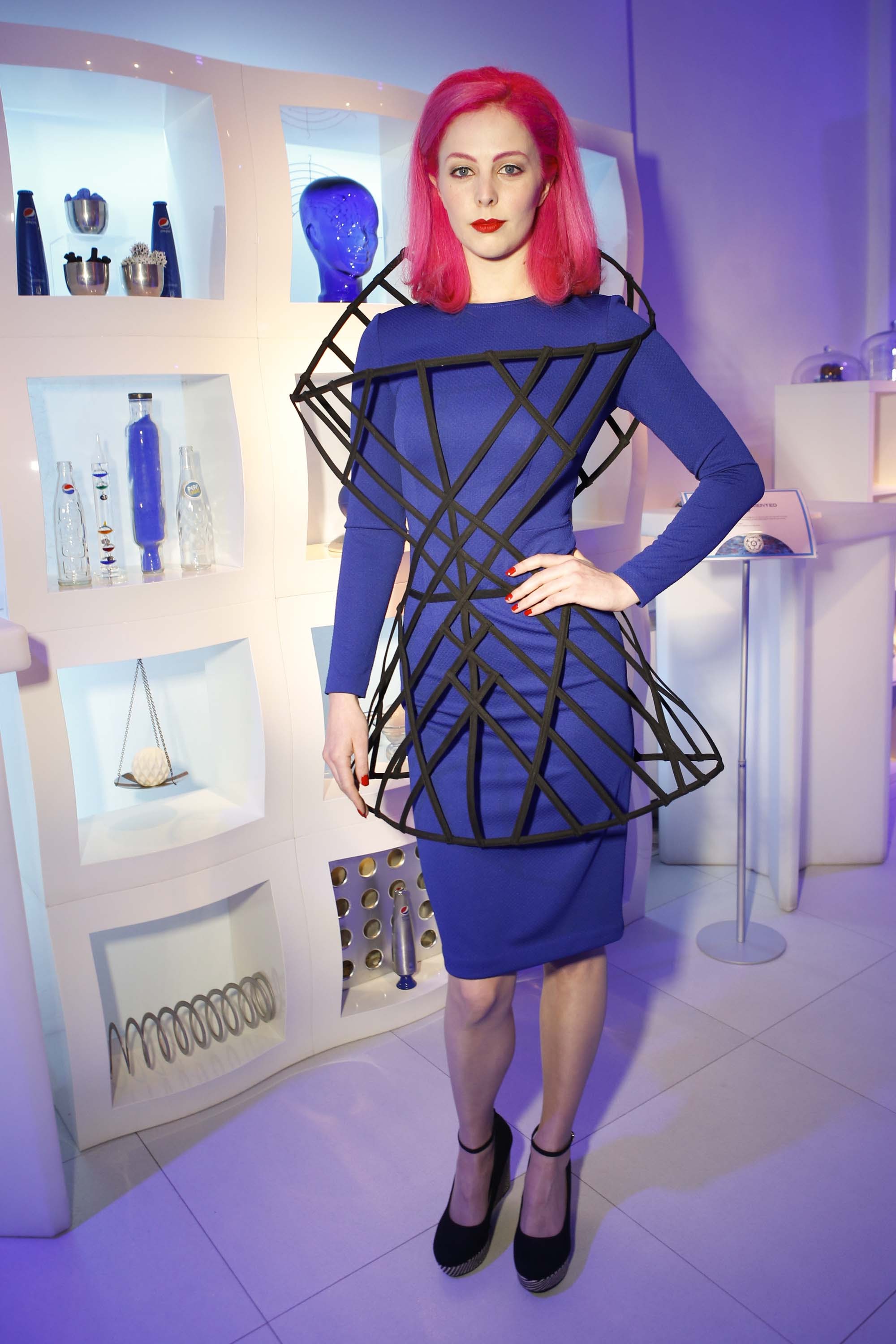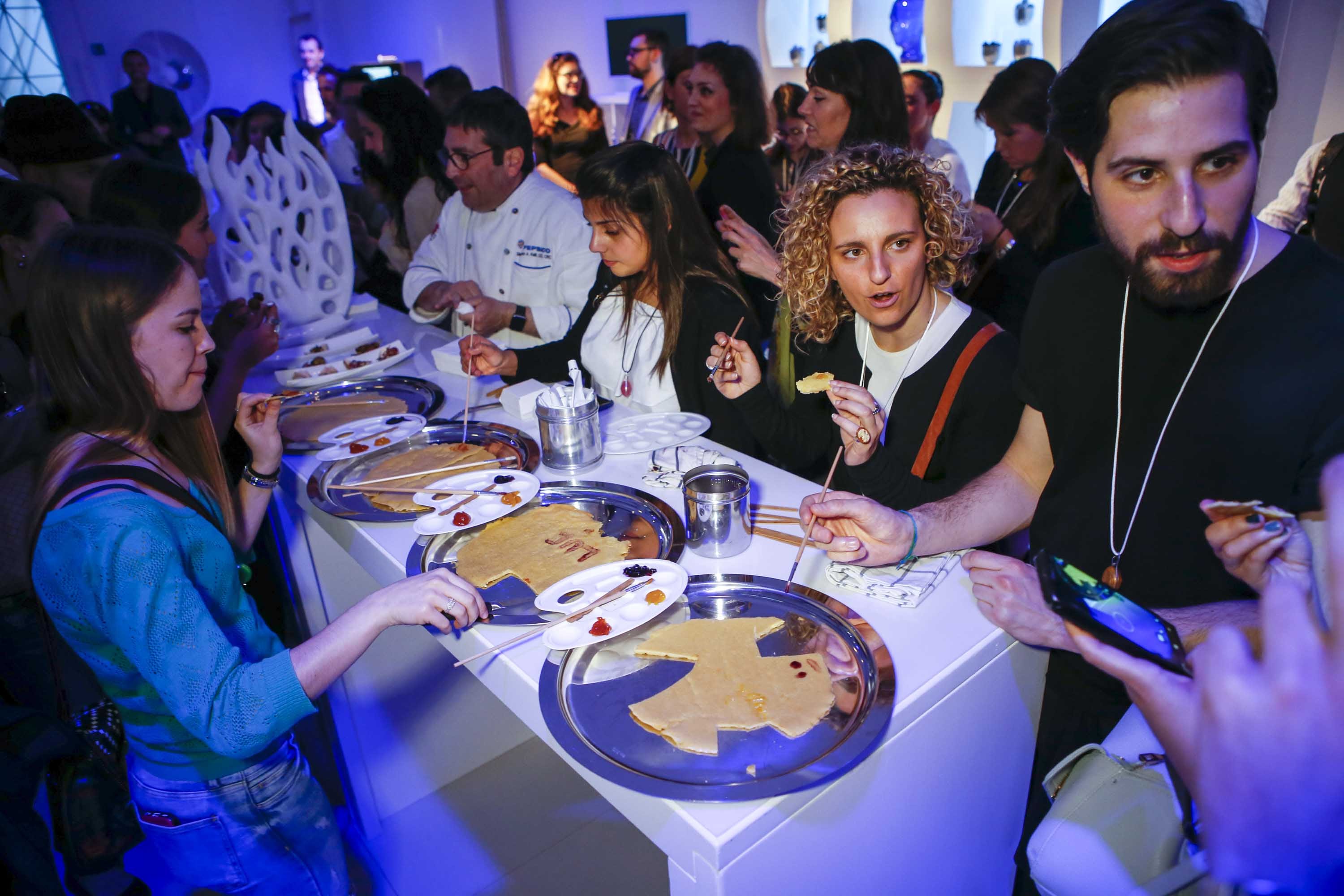 As part of the Salone Internazionale del Mobile in Milan, we designed a futuristic immersive dining experience for Pepsico Creator showcasing the intersection of food and technology. The event was accompanied by a narrative of a galactic brand ambassador who brought back technologies from other planets.

We conceptualized the overall look for the event, curating sculptures and furniture from local artists, and created fictional future food and tech objects to display on museum-style display shelves. Our vision for the future included a white, silver, and blue color palette with a hazy, dreamy ambiance.

We also costumed a cast of 25 in androgynous outfits in our color palette. We opted for variety in the costumes rather than a cloned uniform so the look was cohesive but not robotic. The hostess wore the Hyperbloid cage dress by Chromat.

Guests included 50 C-Level executives and 50 journalists and social media influencers. Twelve docents guided guests through the culinary journey and theatrical experience. A central communal table became a canvas to an assortment of molecular gastronomy. The experience also incorporated virtual reality, augmented reality, an interactive smart table, 3D food printing, and atomizing synesthesia.