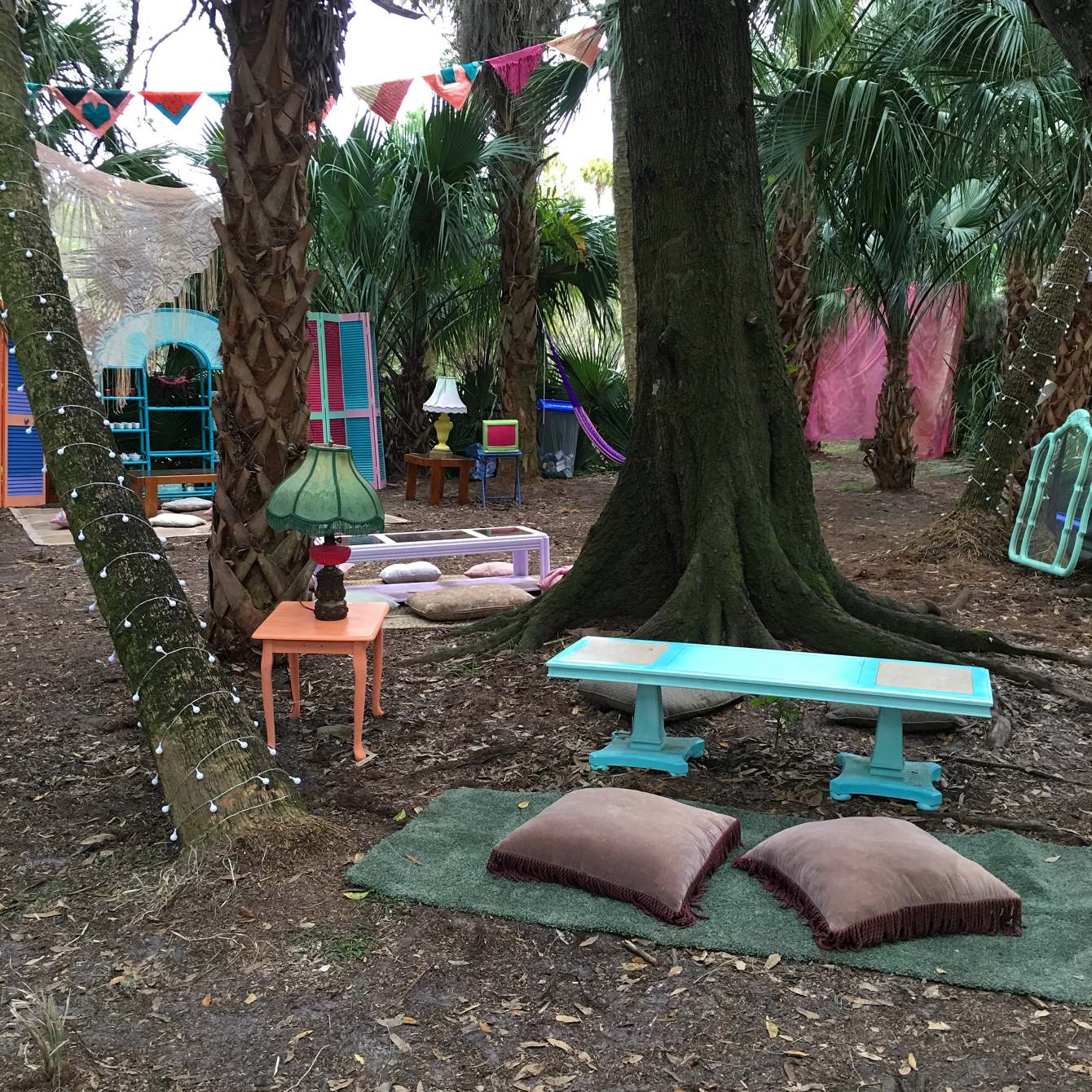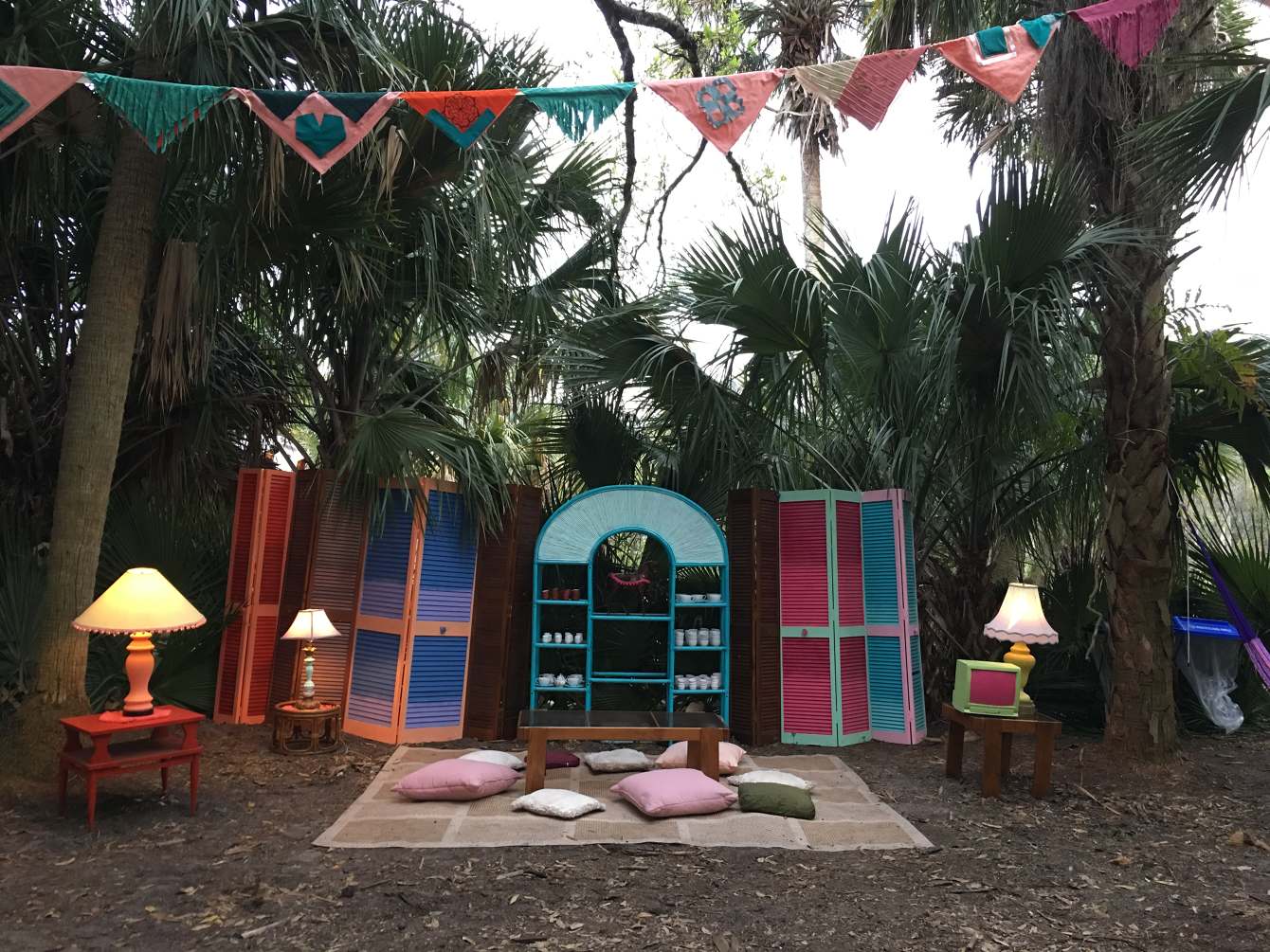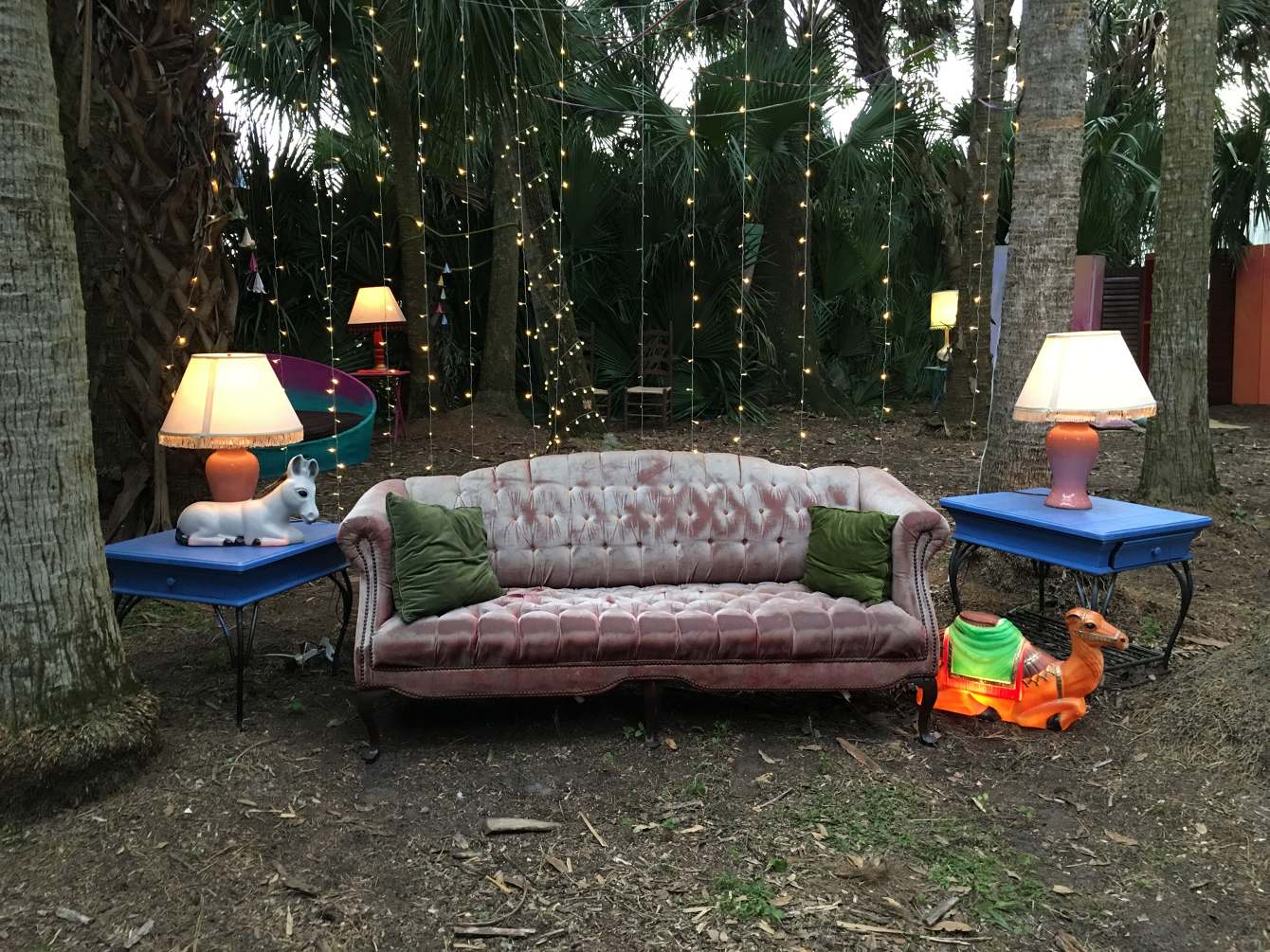 And then the festival began...
Hillary designed the
Tea Lounge
at Okeechobee Music and Arts Festival, where tea was served for free 24 hours a day as a getaway from the drinking and partying spaces at this non-stop weekend festival.
The lounge was designed to feel like a sort of psychedelic living room, full of common household items like coffee tables, blinds, and TVs painted in saturated candy colors reminiscent of the Cuban architecture of Miami. Velvet couches, tons of pillows, and a sea of hammocks made the space feel comfortable, and scattered board games, puzzles, and non-working TVs gave it a '50s analog vibe where phones were turned off and everything slowed down.
Photos by Kris Krug